In der Magento Welt gibt es mittlerweile eine Vielzahl an Konferenzen und Events, die verteilt über den ganzen Globus stattfinden.
Diese zwei tollen Events zu Beginn des Jahres möchte ich euch besonders ans Herz legen:
MageTitans IT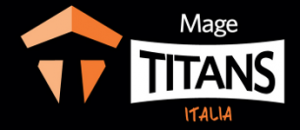 Nachdem 2014 und 2015 die MageTitans zum ersten und zweiten Mal in Manchester äußerst erfolgreich durchgeführt wurde, ist es 2016 Zeit für den ersten Ableger davon, der in Mailand in Italien stattfindet.
Leider habe ich es zur MageTitans nach Manchester nicht geschafft, die Rückmeldungen und vielen Tweets auf Twitter haben aber für ein äußerst tolles Event gesprochen 🙂 Ich bin schon gespannt auf die italienische Version.
Am Freitag, dem 5. Februar 2016 findet dieses eintägige Event, das sich speziell an Magento Entwickler richtet, statt und ich habe die Ehre, dort auch wieder einen Talk halten zu dürfen!
Girl power at #MageTitansIT: we give a warm welcome to @rescueann, our third confirmed speaker! https://t.co/n8ibcD0XIF

— MageTitansIT (@MageTitansIT) November 24, 2015
MageUnconference in Berlin

Ein zweites tolles Event, ist die MageUnconference, die am Samstag & Sonntag, dem 12. und 13. März in Berlin in Deutschland stattfindet.
Ich war letztes Jahr dort und war großartig! Wie großartig genau könnt ihr in meinem Rückblick & FAQs vom Event 2015 nachlesen.
Im vergangenen Jahr waren großteils Entwickler vor Ort, die Organisatoren wollen das Event heuer aber auch speziell für Designer, Projekt-Manager, Shop-Betreiber etc. interessanter machen.
Our dream this year: Make the #mageuc16 more interesting for designers, pms, shop owners, etc. pic.twitter.com/MynFeprteb

— MageUnconference (@MageUnConf) December 4, 2015
 Weitere Events
Darüber hinaus wird es wieder jede Menge Magento Stammtische/Meetups und Meet Magentos in verschiedenen Ländern, das Developer Paradise in Kroatien und auch wieder die Magento-eigenen Veranstaltungen Imagine und Magento Live geben.
Es gibt also viele tolle Möglichkeiten, mit der Magento Community persönlich in Kontakt zu treten, neue, spannende Dinge aus der Magento-Welt zu hören und sich auszutauschen.